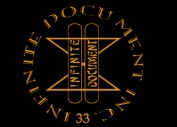 All prices include postage
The Cutmen - Seconds Out (2011)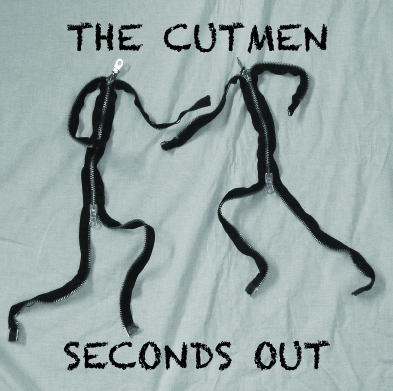 £ 12
M- Production, Arrangements, Instruments
Compact Disc in limited edition screen printed packaging.
Sol Invictus - The Cruelest Month (2011)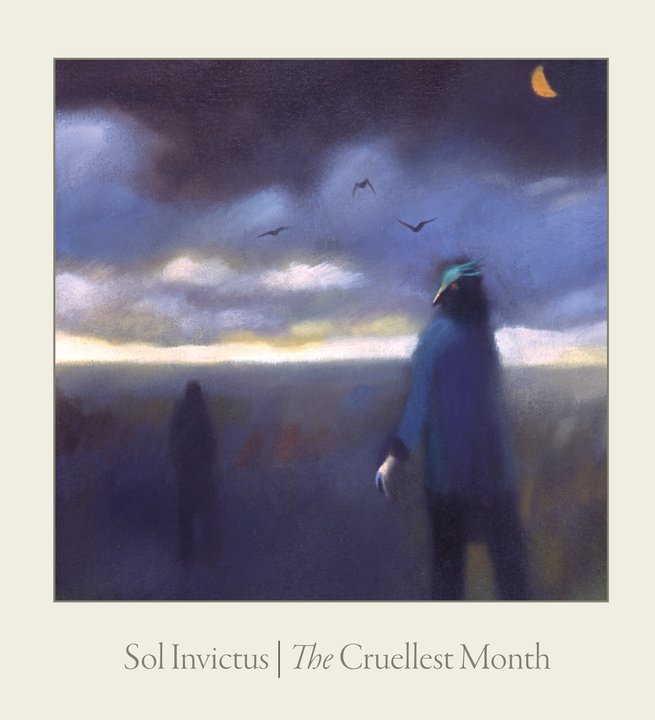 £ 12
M - Production, Mixing, Mastering, Hammered Dulcimer, Hammered Psaltery, Drums, Percussion, 12 strings guitar, Sounds, Electronics
To Tony Wakeford and Sol Invictus, June 2011 surely is not the cruelest month. For today, the Neofolk stalwarts not only release "The Cruelest Month," their long-awaited 17th studio album, also the press is euphoric about the return of Sol Invictus and their latest achievement:

9.5/10 points, act of the month! ORKUS

10/10 points MUSIK.TERRORVERLAG.DE

10/10 points METAL.TM

9/10 points PEEK-A-POO-MAGAZINE.BE

5/6 points BODYSTYLER

6.5/7 points EARSHOT.AT

5.5/6 points MEDIENKONVERTER.DE

5/6 points ATMOSPHERIC.PL

95/100 points FENIX WEBZINE

87/100 points ROCK TRIBUNE

"Wonderfully misty Folk Noir, authentic, unpretentious, and without any gimmickry. An essential and fascinating work!" ORKUS

"One of the best works of Sol Invictus. A fantastic comeback!" ECLIPSED

"13 songs highlighting the rough edges and the strengths of Tony Wakeford who presents himself in peak form!" BODYSTYLER

"A stunning example of what is called 'folk noir'!" RITUAL

"There is just one word to aptly describe this album: masterpiece. 'The Cruellest Month' unites all the strengths of Sol Invictus to prove once more why this band is considered an absolute touchstone in the realm of classical Neofolk and Dark / Apocalyptic Folk!" METAL.TM

"Sol Invictus are longing for new light again. 'The Cruellest Month' is a testimony of this indefatigability." IKONEN

"Needless to say again how brilliant 'The Cruellest Month' is, but other artists will have to work damn hard to get it out of my top 10 for 2011!" PEEK-A-POO-MAGAZINE.BE

"A combative, but also melancholic and self-reflective Neofolk album that is guaranteed to disappoint no fan of the original old school of British Neofolk!" EARSHOT.AT

"In my opinion, Sol Invictus have never sounded quite as strong as on 'The Cruellest Month'!" MEDIENKONVERTER.DE

"'The Cruellest Month' is an absolute must-have and needs to be part of every Neofolk collection!" MUSIK.TERRORVERLAG.DE

"As expected, Sol Invictus deliver another masterpiece that caters to the highest demands and reproduces exactly the atmospheres that fans of this exceptional band are craving for – an absolute must-have!" KULTURTERRORISMUS.DE
Sol Invictus - The bad luck bird ("7" single) (2010)
£ 7
M - Production, Mixing, Mastering, Hammered Dulcimer, Hammered Psaltery, Drums, Percussion, 12 strings guitar, Sounds, Electronics

The new 7" single by Sol Invictus, "The Bad Luck Bird", This precursor to the 15th studio album by Sol Invictus, "The Cruellest Month", is limited to 500 copies and features the songs 'The Bad Luck Bird' and 'Stella Maris' – the first new material released by the band for four years.
Orchestra Noir - What if.. (2010)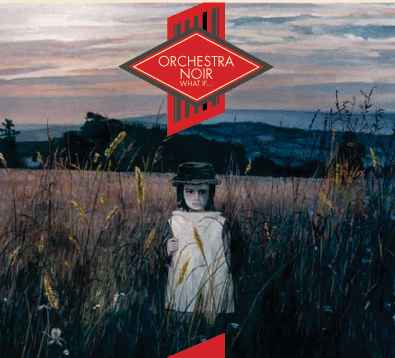 £ 10
M- sounds, electronics, drums, percussion, vibraphone, marimba
This is the first full-length album from Tony Wakeford's new-look Orchestra Noir since its resurrection as a London based project.
With a move away from the martial towards musicians and compositions more based on chamber, and early music. In 2006 a collaboration started with Current 93 collaborator Richard Moult and acclaimed oboist Mark Baigent based initially on the words and music of Tony Wakeford but which soon flourished as a collaboration between the three and later with the acclaimed early-music violinists and viola players, Ben Sansom and Alexandria Lawrence.
With the addition of Sol Invictus percussionist M and flutist Guy Harries, a synthesis of experimental and traditional took place with unhealthy dollops of Edwardian dark whimsy, humor and satire.
Aided by the folki voice of Autumn Grieve and the Jazz improvisation of Jessica Constable, an intriguing new direction had begun...
Tursa - With friends like these (2xCD) (2010)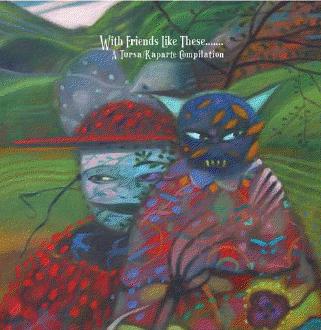 £ 13
"With Friends Like These" is a double CD compilation by Tursa and Kaparte Productions who are jointly responsible for the successful "Ship Of Fools " club nights in central London. Oldies like Orchestra Noir, Sieben, Naevus, Tor Lundvall, Tony Wakeford, Andrew King and Arcana are joined by a roster of less gnarled artists from the UK, Europe and beyond. This is a compilation of artists not constrained by musical label or ghetto: Albireon, Alex Monk, Amber Asylum, Andrew King, Arcana, Art Immunda, Autumn Grieve, Brown Sierra, Christy & Emily, Cutty Sark, Eva Eden, Gargemella, Golgatha, Gregorio Bardini, Guy Harries, Heidika, Hekate, Hide & Seek, Hong Kong In The 60s, Human Greed, Man Eat Man Eat Man, Mercy Liao, Naevus, Orchestra Noir, Pilori, (r), Richard Moult, Rose Rovine E Amanti, Seventh Harmonic, Shining Vril, Sieben, Sonver, Susan Matthews, That Summer, The Hare & The Moon, Tony Wakeford, Tor Lundvall, Vega, Vultures and While Angels Watch.

iNiT EP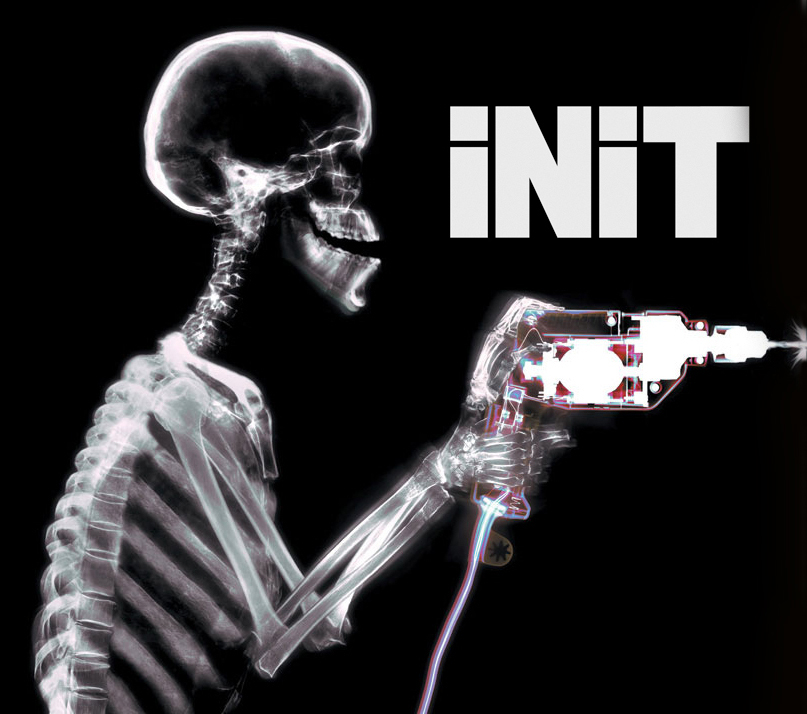 £ 5
M - Production, Mixing, Mastering, Guitar, Keyboards, Sounds, Electronics

iNiT plays sultry dance floor sounds with an electro edge. Cabaret, electronica, rock and Middle Eastern influences fuse into a smokey eyed kaleidoscope.
Tony Wakeford - Not all of me will die (2009)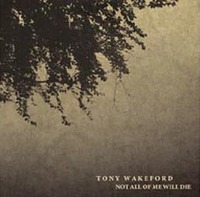 £ 10
M- production, mix, mastered, hammered psaltery, 12 strings acoustic guitar, percussion, sounds, electronics

Over 2000 years ago, the Roman poet Horace wrote the line "Non Omnis Moriar" ("Not All Of Me Will Die"). Its poignant defiance of human mortality and faith in the transcending power of art rings out down the ages, finding an echo in this new work from Tony Wakeford, founder of seminal English dark folk band Sol Invictus. Wakeford's 4th solo album commemorates the life and work of the Polish-Ukrainian Jewish poetess Zuzanna Ginczanka, executed by the Gestapo in Kraków in 1944. All of the album's lyrics are based on Ginczanka's verses. As with his 2007's "Into The Woods", Wakeford is joined by a range of guest musicians and vocalists, including avantgarde composer Susan Matthews and members of Orchestra Noir, Zunroyz and Sol Invictus. Ltd x 1000 copies.
The Triple Tree - Ghosts (2008)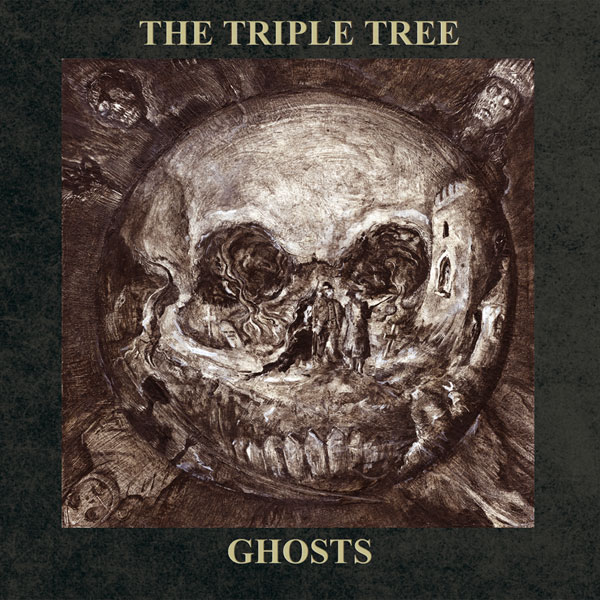 £ 10
M - production, mix, mastered, sounds, electronics, vibraphone, marimba

The Triple Tree consists of Tony Wakeford (Sol Invictus) and Andrew King aided and abetted by M, Autumn Greeve, Kris Force, Guy Harries, Renee Rosen and John Murphy, and is an extended homage to the supernatural fiction of M. R. James (with a certain nod to his notable studies in the New Testament Apocrypha) the greatest ghost story writer in the English language, and the finest medievalist of his generation. Join Dr Wakeford and the Rev. King as they search for the Three Crowns, attempt to Cast the Runes, purchase The Mezzotint, follow Mr Abney's "remarkable enlightenment" in Lost Hearts, and join Count Magnus on the "Black Crusade"! Winter evenings will never be the same again… Luxurious digipak with booklet.




Orchestra Noir - The affordable Holmes EP (2007)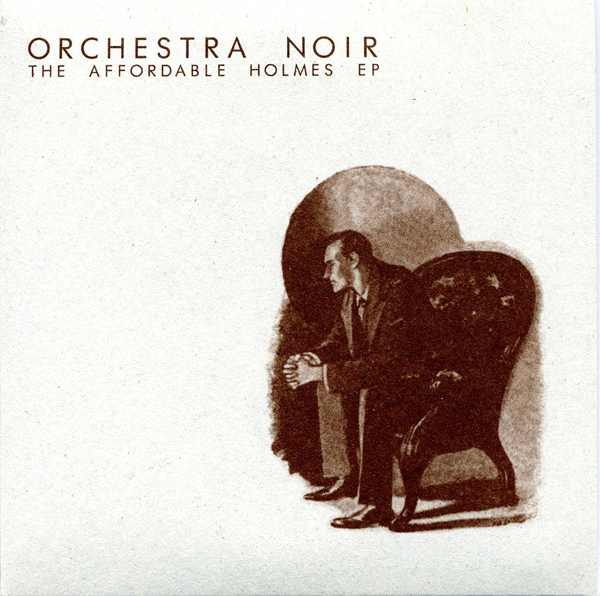 £ 7
M - Production, Mixing, Mastering, Percussion, Sounds, Electronics
A tribute to Jeremy Brett's performance as Sherlock Holmes and the soundtrack of that series, by this new incarnation of Wakeford's chamber/classical music project, which now holds a somewhat more experimental approach
Tony Wakeford - Into the woods (2007)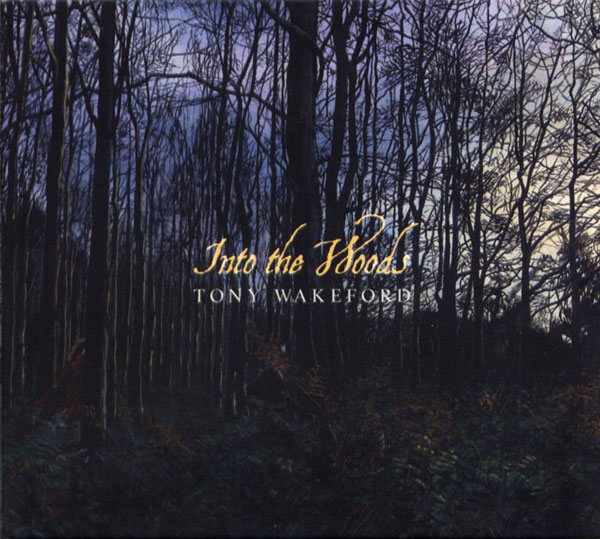 £ 10
M - Mixing, Percussion
Two years after SOL INVICTUS "The Devil`s Steed" TONY WAKEFORD is back with a new Folk Noir solo album ....
Featured special guests:
Kris Force of AMBER ASYLUM
Reeve Malka and Guy Harries from ORCHESTRA NOIR
and the whole SOL INVICTUS crew (Caroline Jago, Andrew King, Renée Rosen)

Loosely influenced by the prog records of Tony Wakeford's youth, Into The Woods describes a weird England of the 60's and 70's where pockets of woodland hold out against the encroaching suburbs.
A dark England of out-of-work hangmen, dubious priests and Woman's Institute covens.

The CD cover artwork is by painter Richard Moult and comes as Digipack with 8 Page Booklet.
Sol Invictus /Rose Rovine e Amanti / Andrew King: A Mythological Prospect of the Citie of Londinium (2007)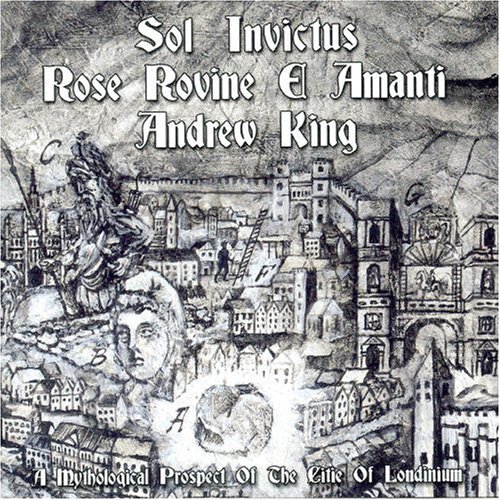 £ 10
Nine exclusive studio tracks, three each from Sol Invictus / Rose Rovine E Amanti / Andrew King, in their own unique style. English artists Sol Invictus and Andrew King bestow London-inspired Neofolk and traditional English Folk music, evoking olde Londinium town; while Rose Rovine E Amanti offer romantic Italian Neofolk. The CD comes wrapped in the beautiful paintings of Andrew King, representing the city of London.

Released at the Cold Spring concert featuring all 3 acts, on 2nd December 2006 at the Water Rats Theatre, London, with each patron receiving an exclusive, limited bonus booklet to accompany the release.




Various Artists | John Barleycorn Reborn (2xCD) (2007)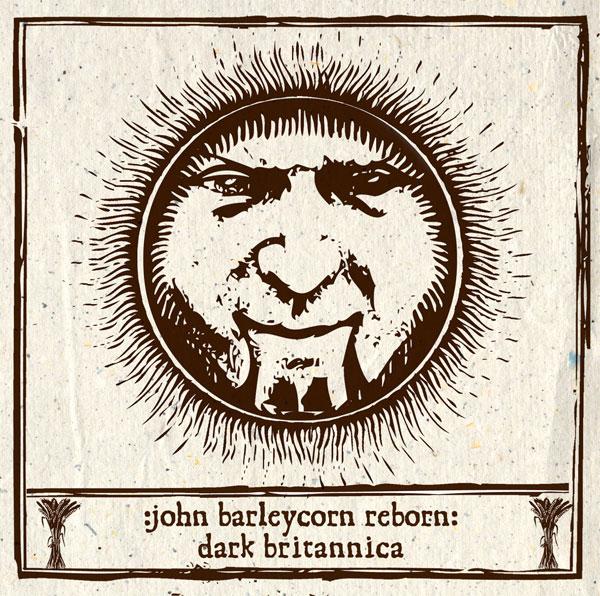 £ 12
A discovery of folk music from dark Britannica. 'John Barleycorn Reborn' explores seasonal birth, death and rebirth on this double CD. Our cycle begins at Lammas 2007 (1st August), a day traditionally known for 'the first fruits of the harvest'.

This compilation explores the darker side of British folk music, evoking the mystery of our ancient past and peoples, the strangeness of their beliefs, arcane traditions and the remnants of this carried down the centuries as folklore. The set has an extended booklet with articles, essays and explorations of the album's concept. All customers can also receive a free complementary thirty-three track download only set of further music. CLICK HERE TO DOWNLOAD PART 3!

The album is a collaboration between Cold Spring and Woven Wheat Whispers, a folk music artist community and legal download service. Curated by Mark Coyle.